Wildland firefighters are brave individuals who put their lives on the line to combat wildfires and protect lives, property, and natural resources. The job of a wildland firefighter is not only physically demanding but also extremely hazardous due to the unpredictable nature of wildfires. These dedicated professionals face numerous risks and challenges and must have the proper firefighter gear while battling these formidable forces of nature.
One of the primary hazards wildland firefighters face is the intense heat of wildfires. High temperatures can cause heat stress, exhaustion, and even heat stroke if precautions are not taken. Smoke inhalation is another significant concern, as it can lead to respiratory problems and other health issues. Moreover, their safety is threatened by uneven and treacherous terrain, steep slopes, falling trees, and rolling debris.
Preparing For Wildfire Season
To prepare for the upcoming wildfire season, wildland firefighters undergo rigorous training programs encompassing physical fitness, fire behavior, safety protocols, and effective firefighting techniques.
These trainees are educated on assessing and responding to different fire conditions, understanding weather patterns, and implementing fire suppression strategies.
---
Proper gear and personal protective equipment (PPE) also play a vital role in ensuring the safety and well-being of wildland firefighters.
---
The right gear provides protection from heat, flames, falling objects, and sharp debris. It also helps firefighters maintain mobility and dexterity while performing their duties in challenging environments.
The importance of having reliable wildland fire gear cannot be overstated, as it can be the difference between life and death in critical situations.
Several brands in the firefighting industry have emerged as leaders in providing high-quality gear and PPE specifically designed for wildland firefighters. Here's a closer look at seven of these brands and their products.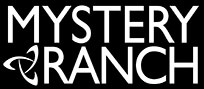 Mystery Ranch
Mystery Ranch is a brand with a rich history in the outdoor and firefighting industries. Founded in 2000 by Dana Gleason, the company draws on over four decades of experience in pack design and manufacturing.
---
Mystery Ranch gained recognition for its innovative and durable backpacks, catering to the needs of wildland firefighters, the military, and outdoor enthusiasts.
---
The Mystery Ranch Big Ernie Wildland Pack is popular among wildland firefighters. This pack features a large capacity and a comfortable harness system, allowing firefighters to carry essential equipment and supplies easily.
The Mystery Ranch Women's Hotshot TL Wildland Pack is designed for female firefighters, offering a customized fit and exceptional durability.
Anchor Industries
Anchor Industries is a prominent brand that manufactures fire shelters for wildland firefighters. With a history dating back to 1892, Anchor Industries has extensive experience in the field.
They are dedicated to producing high-quality, reliable fire shelters with essential emergency protection. Known for its commitment to firefighter safety, Anchor Industries continues to innovate and improve its products to ensure the utmost safety and effectiveness for wildland firefighters.
The New Generation Fire Shelter provides enhanced protection with its lightweight yet robust design. It offers improved heat resistance and durability, allowing firefighters to take refuge in emergencies.
The Fire Shelter (Training) is a practice version designed for trainees to learn proper fire shelter deployment and inspection.
White's Boots
White's Boots has a long-standing legacy in the boot manufacturing industry. Established in 1853, the company has crafted quality footwear for over 150 years.
---
With a focus on handcrafted excellence and attention to detail, White's Boots has become synonymous with durability and comfort.
---
The brand's team deeply understands firefighters' unique needs and has earned a reputation for producing the highest quality fire boots, making White's Boots a top choice among boots for wildland firefighting.
Today, White's Boots continues to uphold their legacy by delivering exceptional products to professionals in various industries.
The White's Fire Hybrid Boot in Black is built to withstand the demanding conditions of wildland firefighting. It features a rugged leather upper, a Vibram outsole for superior traction, and a fire-resistant lining.
The White's Helitack Fire Boot is another reliable option, known for its exceptional ankle support and flame-resistant construction.
Danner Boots
Danner Boots has a rich history that spans over eight decades. Founded in 1932, the brand has been dedicated to producing high-quality footwear for outdoor enthusiasts, workers, and the military.
With a commitment to craftsmanship and durability, Danner Boots has become a trusted name in the industry. Their boots are known for their superior performance, comfort, and ruggedness, making them popular among wildland firefighters. With a focus on quality materials and expert construction, Danner Boots continues to provide reliable footwear for those facing challenging environments.
The Danner Wildland Tactical Firefighter Boot in Black Smooth is popular among wildland firefighters. Thanks to its full-grain leather construction, fire-resistant lining, and Vibram outsole, it offers excellent protection, comfort, and durability.
Haix
Haix has a storied history as a leading brand in the footwear industry. Established in 1948, the company has been at the forefront of producing high-quality boots for a wide range of professions, including firefighters.
With a focus on innovation and advanced technology, Haix has consistently delivered boots that meet the demands of tough environments.
Over the years, Haix has built a strong reputation for durability, comfort, and protection, making its boots a trusted choice for wildland firefighters and other professionals worldwide.
One of Haix's notable offerings is the Haix Airpower XR1 PRO. These boots are designed for wildland firefighters, providing excellent protection and comfort.
The Airpower XR1 PRO features a heat-resistant outsole with enhanced slip resistance, ensuring stability and traction on uneven terrain. The full-grain leather upper is flame-resistant and water-repellent, keeping firefighters' feet dry and protected.
Another noteworthy product from Haix is the Haix Missoula 2.1, which is NFPA certified. These boots are designed to withstand the demands of wildland firefighting while providing optimal comfort.
The Missoula 2.1 features a puncture-resistant sole, protecting against sharp objects on the ground. The boots also have a cushioned insole and shock-absorbing midsole, reducing fatigue during long hours of firefighting operations.
Phos-Chek
Phos-Chek is a prominent brand specializing in fire retardants and firefighting products. The brand's history dates back to the 1960s when the U.S. Forest Service developed Phos-Chek as a long-lasting fire suppressant. It quickly gained recognition for its effectiveness in controlling wildfires.
Today, Phos-Chek offers a range of firefighting solutions, including Class A Foam. This foam additive improves water efficiency in firefighting efforts, enhancing fire suppression capabilities. Phos-Chek remains a trusted name, helping firefighters combat wildfires effectively.
Their Class A Foam product is an essential tool for wildland firefighters. Class A Foam is a chemical additive that can be mixed with water to increase its effectiveness in extinguishing fires. It improves water penetration, reduces surface tension, and enhances water's cooling and wetting properties, making it more efficient in combating wildfires.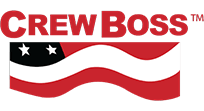 CrewBoss
CrewBoss is a brand dedicated to firefighter safety for over 30 years. Founded in 1988, CrewBoss specializes in manufacturing high-quality personal protective equipment (PPE) for wildland firefighters.
With a deep understanding of firefighters' unique challenges, CrewBoss designs and produces PPE that meets the highest safety standards. Their commitment to quality, innovation, and customer satisfaction has made them a trusted provider of wildland brush pants and shirts, ensuring firefighters have the necessary protection on the fireline.
The CrewBoss Cal Fire Work Uniform Pant is designed in collaboration with the California Department of Forestry and Fire Protection (Cal Fire). These pants are made from durable fabric that provides excellent protection against heat, flames, and sparks. They are also equipped with multiple pockets for storing essential tools and equipment.
Another popular option is the CrewBoss 7.0 oz. (Tecasafe) Brush Pant in Spruce color. These pants are made from Tecasafe Plus fabric, known for its flame-resistant properties and durability. The Spruce color adds visibility and meets high-visibility standards for increased safety on the fireline.
CrewBoss offers the Classic Brush Shirt in Tecasafe 5.8 oz fabric for wildland firefighting shirts. This shirt provides excellent protection against flames, sparks, and heat. It features a comfortable fit, reinforced stress points, and ample storage pockets.
The CrewBoss Brush Shirt 6.0 oz Nomex in Yellow is another popular choice. This shirt is made from Nomex IIIA fabric and offers superior flame resistance and durability. The vibrant yellow enhances visibility, ensuring firefighters can be easily seen in challenging environments.
In Conclusion
In conclusion, wildland firefighters are brave individuals who face numerous risks and challenges while combatting wildfires. The proper gear and personal protective equipment (PPE) are crucial for their safety.
Some of the best brands, like Mystery Ranch, Anchor Industries, White's Boots, Danner Boots, Haix, Phos-Chek, and CrewBoss, offer high-quality gear designed specifically for wildland firefighters.
From backpacks to fire shelters, boots, and PPE, these brands play a vital role in equipping firefighters with reliable equipment. By supporting these brands, we contribute to the safety and effectiveness of these courageous individuals who protect lives, property, and natural resources.