Wildland fire boots are not your typical work boots or even hiking boots. They're built to withstand extreme temperatures and rugged terrain. Moreover, they protect you from the hazards of fighting fires. A quality pair of boots is an investment in your safety and comfort, so finding the right fit is crucial.
How to Choose The Right Pair For You
So how do you find your next pair of wildland boots? Here are a few characteristics all trustworthy wildland fire boots should have.
NFPA Certified
The best brands offer boots certified by the National Fire Protection Association (NFPA). The NFPA requires the following for wildland boots:
There must be at least eight inches from the bottom of the heel to the top of the boot.
The boot must be laced.
The sole must be melt-resistant and made in a Vibram-type.
The exterior of the boot must be leather.
When browsing wildland boots, look for a mention of NFPA certification in the product description, and rest assured they meet stringent safety standards.
Fit and Comfort
A pair of wildland boots should provide the right support and comfort for your feet. When shopping for your next pair of boots, keep these tips in mind:
The arch should be centered in the boot.
There should be a thumb's width from the tip of your toe to the boot tip.
When the boots are laced, the heel should not lift when walking.
Try on footwear near the end of the day when your feet are most likely swollen rather than in the morning.
Understand that it will take some time to break in a pair. As your feet press into the footbed and heel, the boots will mold to your feet, and the rest of the upper will bend and soften to provide the right fit and comfort.
Top brands like Danner Boots and White's Boots have mastered the fit and construction of wildland fire boots to ensure every pair you buy becomes your favorite.
Resoleable or Rebuildable
A great pair of wildland fire boots should be at least resoleable, if not rebuildable. Handstitched boots, such as White's Boots Smoke Jumper, are resoleable and rebuildable, but always check with the brand before purchasing.
Rebuilding typically involves upper and/or lower parts, such as the sole. Boots that are rebuildable can be restored without having to get a new pair and break them in.
Danner Wildland Tactical Firefighter Boots are affordable for students or rookies looking to test a pair without splurging on more expensive pairs from brands like White's Boots.
Durability
There are multiple features to look for when judging a boot's durability. Good boots should have Kevlar, leather, or Rhino Laces stitching to ensure flame resistance.
Also, be sure to evaluate the quality of the leather based on its thickness and cut. Leather is naturally heat- and flame-resistant, making it the best material for wildland fire boots.
Quality leather has great breathability and stretches and molds to your feet.
Workmanship
Handstitched boots from brands like White's Boots are known for superior craftsmanship and quality. The brand has a rich heritage of creating boots for wildland firefighters, hunters, construction workers, and truckers. They've invested in research and development to create only the finest boots.
The wildland fire boots they offer are hand-sewn and hand lasted, with stitch-down construction designed to pass the test of time. Check out the following boots' features and benefits to see which matches you.
White's Boots Original Smoke Jumper
If you're looking for the industry standard for wildland fire boots, the White's Boots Original Smoke Jumper is for you. The boot has a standard 10" height and smooth texture, and the pair is completely rebuildable for years of extended life and value. You can customize the boot according to fit, style, and materials.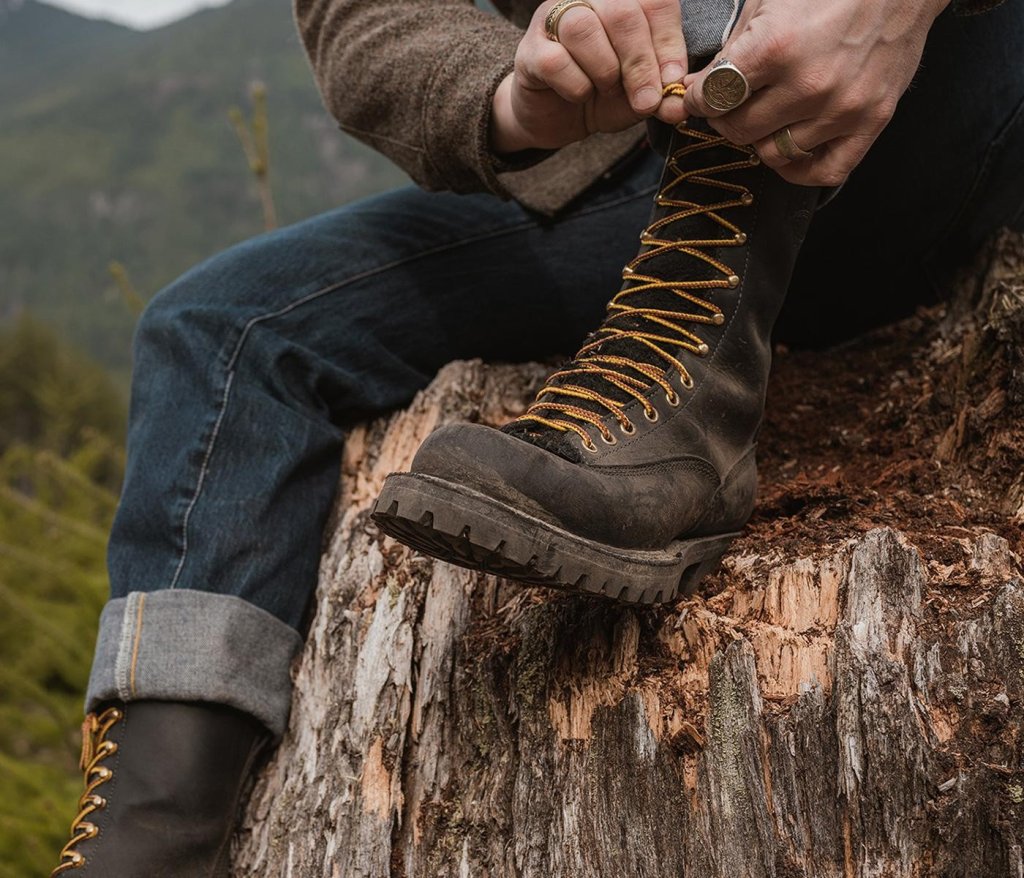 The boot features three rows of lock stitching, a reinforced toe box, and lace-in tongue guard and laces. You can also choose an optional ANSI-approved steel toe for greater durability.
Danner® Wildland Tactical Firefighter Boot – Black Smooth
This pair of boots features fire-resistant, durable, and smooth-out leather with a breathable mesh lining. Each boot is handcrafted in the brand's Portland, Oregon factory. The Danner Wildland Tactical Firefighter Boot meets or exceeds ASTM F2892-11 EH standards and is manufactured with non-conductive electrical shock-resistant soles and heels.
In addition, this pair of boots has oil-and-slip resistant outsoles certified to meet OSHA safety standards. When you try on the tactical firefighter boot, you'll appreciate the Vibram S587 Fire & Ice Outsole, made for rugged and high-angle terrain.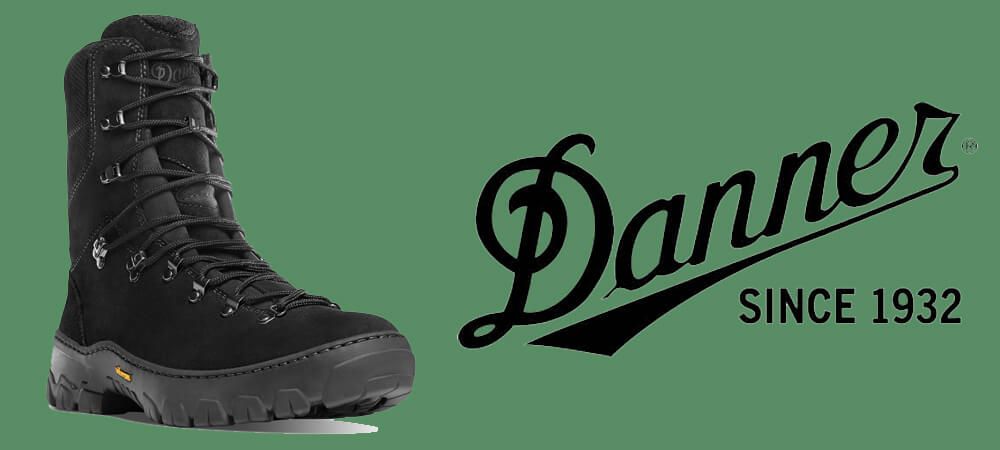 Danner has been a heritage brand crafting purposeful and durable boots for almost a century. Charles Danner's ambition to create the best boots for loggers in the Pacific Northwest led to the renegade brand that continues to thrive today. The brand's commitment to quality craftsmanship and respect for the uncompromising landscape of the region can be seen in every pair of Danner boots.
In Conclusion
In conclusion, finding the right boots is crucial for firefighters facing extreme temperatures and rugged terrain. When searching for the best pair of boots, it's important to consider NFPA certification, fit and comfort, the ability to be resoleable or rebuildable, and the quality of workmanship. Brands like White's Boots and Danner have a long-standing reputation for producing high-quality wildland fire boots with superior craftsmanship. Investing in a quality pair of boots is an investment in safety and comfort, which are crucial for those in the line of duty.
Sources
https://firefighternow.com/the-8-best-wldland-firefighting-boots-for-2021/
https://footweargeeky.com/best-wildland-fire-boots/
https://calfiregear.com/blog/how-to-select-a-wildland-firefighter-boot/