Mystery Ranch isn't just another outdoor backpack company. The brand serves everyone from soldiers and hunters to skiers and firefighters by creating packs and accessories that withstand extreme weather conditions. From the beginning, Mystery Ranch committed to improving wildland gear and fire packs by working directly with firefighters.
In 2005, the company received a box of worn-out backpacks from a group of wildland firefighters in Southern California who challenged the brand to create something better. That challenge launched a mission to develop packs that offer durability, comfort, and supreme quality. Today, Mystery Ranch offers seven wildland packs with extensive customization options.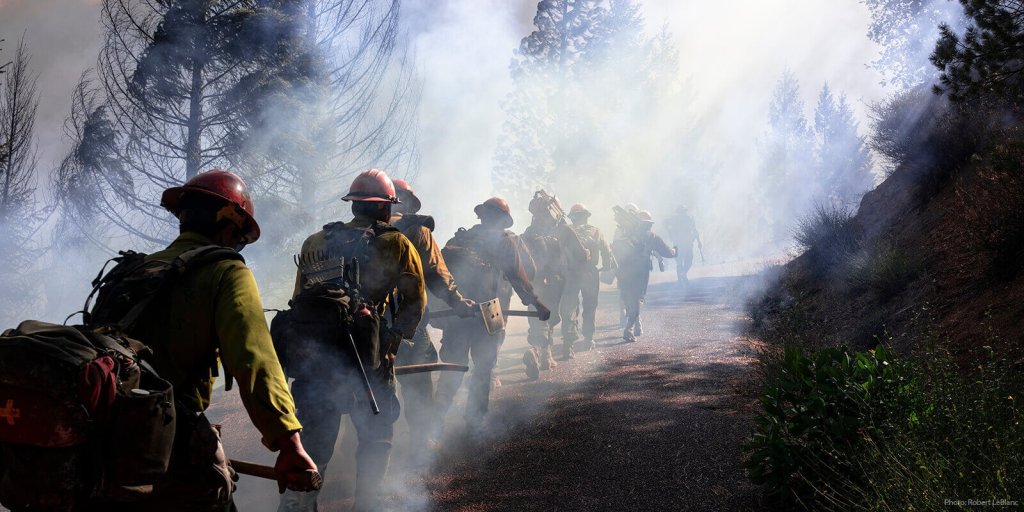 The Unique Features of Mystery Ranch Gear
When shopping for a wildland pack, you need a lasting product. Each purchase is an investment into your safety, comfort, and agility while on the job and requires careful research into the features and customization options available.
Mystery Ranch packs are designed to maximize strength, speed, and overall performance. For example, the Big Ernie Wildland Pack has double-layering and web reinforcement in high-wear areas to minimize tears and cobra-lock ready yoke attachment points for jump operations. Firefighters can also use daisy chains on the exterior of wing pockets to attach accessories. The Live Wing Belt is included for ease of storage and comfort with movement, while pass-throughs are added to keep compression straps in place.
The Mystery Ranch Monster is the ultimate duffel bag for wildland firefighters clocking more than one thousand overtime hours in six months. With an ultra-wide opening, built-in compartments for easy laundry separation, compression straps to minimize form factor, and a sleeping bag compartment that can also function as storage for boots and shoe storage, this bag truly does have it all. The Monster also has an external seam finished with 6,6 Nylon web for extra durability and an interior 200D yellow liner to improve visibility.
Female wildland firefighters are far from an afterthought for Mystery Ranch designers. The Women's Hotshot TL Pack is the next generation of female gear, featuring simplified top loading and women's-specific harnessing.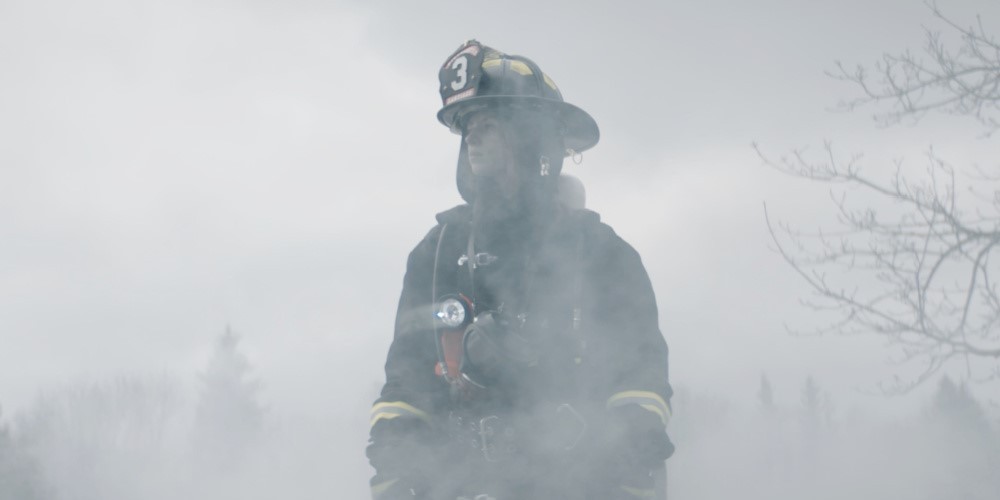 Our new line of women's packs features ergonomic harnessing designed specifically for the female form, alleviating friction points so firefighters can operate safely and effectively in the most hazardous and intense incidents.

Mystery Ranch
Unlike other standard industry packs made for women, this pack utilizes multiple elements to offer superior framing, structure, support, durability, and adjustability specifically for women. The Hotshot TL Pack is made with a Futura adjustment system that telescopically adjusts to the wearer's torso length and a framesheet that stays pre-curved to the contour of the upper back.
The Shift 900 MWP is the latest modular pack reimagined with MOLLE Wing Pockets (MWP) to offer more space. The pack's MOLLE Wing pockets can hold up to three fuel bottles or three water bottles. The Shift 900 also has updated attachment points for adding Medic Lid on top or bottom. The pack can now carry 20 rather than 16 liters with the MOLLE wing pockets.
The HOTSHOT pack is an NFPA-certified fire pack. It features a Fire-specific yoke with a patented Futura system that adjusts to any torso length and promotes ventilation, as well as a low-riding lumbar design for efficient ground-level work. The pack's beefed-up framing and structure distribute heavy loads through the hips and core while maintaining mobility and athleticism during operational work.
The Benefits of Using Mystery Ranch Gear
Firefighting departments nationwide are choosing Mystery Ranch for personal protective equipment and wildland gear. For example, when the Santa Barbara City Fire Department received a $15,000 grant from the California Fire Foundation and PG&E, the department used the money to purchase 42 modern wildland firefighting backpacks from Mystery Ranch.
Speaking about the benefits, Captain Isaac Siegel, City of Santa Barbara Fire Department, said, "The design, materials, and everything work together to keep us in better shape. It also allows us to work longer."
The design, materials, and everything work together to keep us in better shape. It also allows us to work longer.

Captain Isaac Siegel, City of Santa Barbara Fire Department
City of Santa Barbara Fire Department Engineer Matt Hayes said, "It has an adjustable lumbar support strap that can basically cater to your fit based on your build."
Each product has undeniable benefits that maximize comfort and convenience and offer protection and reliability. With a company as committed to firefighter safety, customers have every reason to choose the best wildland brand in the industry.
Designed with Firefighters in Mind
It's no accident Mystery Ranch is a leading provider of wildland gear, trusted by experienced firefighters across the country. Since 2005, they've worked directly with wildland firefighters to develop highly durable and comfortable gear for a firefighter through weeks of non-stop wildland duty.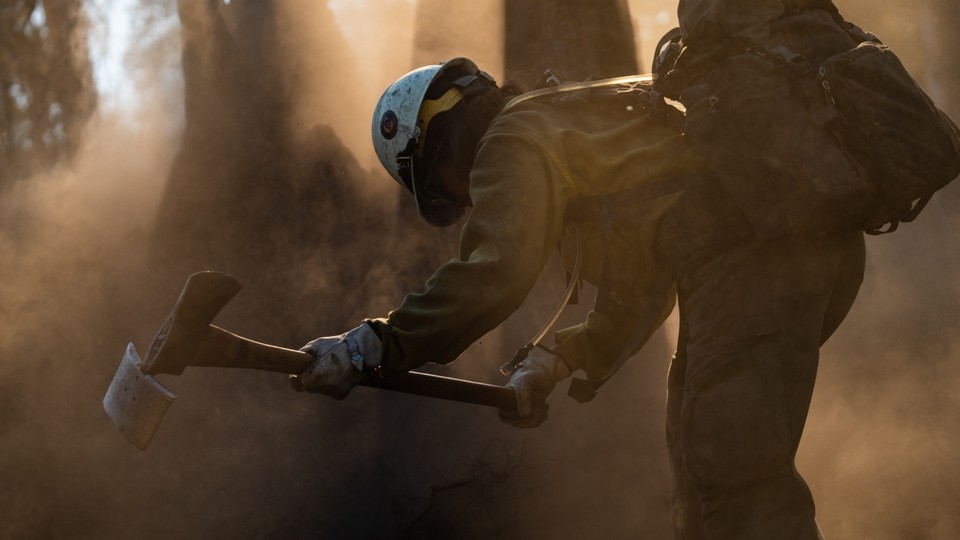 Before they entered into the wildland fire market, "firefighters used military-style backpacks that lacked durability and had very limited ability to customize for their specific gear hauling needs," according to an article published by Outside Business Journal.
Marcus Cornwell, fire management office in New Mexico, said, "I have scars on my hips from the old packs, and that's how bad they were."
Mystery Ranch's fire program manager, Luke Mayfield, spent 18 seasons working with the United States Forest Service. Twelve of those years were spent with hotshot crews.
I firmly believe that we provide and build the best load-bearing packs in the world for wildland firefighters. I want to do everything I can to see all firefighters have the best gear possible to keep them as comfortable as possible in uncomfortable situations.

Luke Mayfield, MR Fire Program Manager
Ben Strahan, a hotshot superintendent, said, "Mystery Ranch listened to our feedback, then gave us gear that was designed for people specifically in our line of work."
Mystery Ranch addressed one specific issue: how fire shelters were stored on firefighters' packs. The fire shelters were kept at the bottom of the pack for easy access, which also caused bruising and chafing on the legs as the pouches bounced back and forth during shifts. Mystery Ranch paid attention to the complaints of firefighters and changed the design of wildland packs so that the pouch housing the fire shelter was away from the body.
More Than A Wildland Brand
Mystery Ranch has proven its commitment to designing truly comfortable and superior wildland gear. The company also offers a scholarship program for professional development and is heavily involved in wildland fire policy issues. The company is trusted by fire departments nationwide and continues to push ahead — in gear design, industry progress, and key policy issues.
LineGear is proud to carry a variety of Mystery Ranch products, from wildland packs and shelter cases to medic packs and various accessories. Shop Mystery Ranch gear at linegear.com and equip yourself with the best in the industry.
Sources
https://www.mysteryranch.com/mystery-ranch-history
https://keyt.com/news/santa-barbara-s-county/2020/08/03/santa-barbara-city-firefighters-using-new-backpacks-to-help-save-lives/