Mystery Ranch is a renowned outdoor and adventure gear brand known for its exceptional quality and innovation in crafting backpacks and bags. Founded in 2000 by Dana Gleason and Renee Sippel-Baker, the company has a rich history rooted in a passion for creating durable, high-performance products. With a background in designing equipment for the military and outdoor professionals, the founders brought their expertise and experience to the civilian market, leading to the establishment of Mystery Ranch.
The brand has developed many wildland fire packs that firefighters trust to serve them in the hazardous conditions they face while on the job. Here are just five that stand out.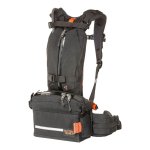 1. Mystery Ranch Shift Pack
The Mystery Ranch Shift Pack is designed for quick, agile movement, ideal for fast-paced firefighting scenarios. Its innovative 3-ZIP design provides easy access to gear, allowing firefighters to swiftly retrieve and stow equipment without losing precious time. With its ergonomic design, a comfortable harness system, and adjustable waist belt, the Shift Pack enables wildland firefighters to carry essential tools and gear efficiently, enhancing their overall performance on the fire line.
The pack's smart organization lets firefighters keep tools neatly arranged for quick access during fast-moving operations. In addition, the pack's comfortable fit helps reduce fatigue during extended shifts on the fire line.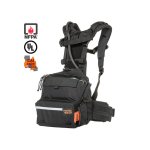 2. Mystery Ranch Hot Speed
The Mystery Ranch Hot Speed is a specialized pack that adheres to NFPA standards for wildland firefighting. The fire-resistant construction and thoughtful design ensure wildland firefighters can carry essential gear and remain agile during the most demanding situations. The pack's load-bearing system efficiently distributes weight, reducing strain on the firefighter's body and allowing them to focus on the task at hand.
Firefighters who have used the Mystery Ranch Hot Speed appreciate its reliable fire-resistant materials, which provide peace of mind in high-risk situations. The pack's adjustable yoke system also helps firefighters achieve a personalized fit, improving overall comfort during prolonged operations.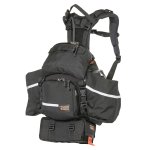 3. Mystery Ranch Hotshot
The Mystery Ranch Hotshot pack is a favorite among elite wildland firefighting crews. With a focus on durability, organization, and load-carrying capabilities, this pack is specifically engineered to meet the demands of hotshot crews who require tough gear for extended deployments in remote locations.
Hotshot crews have expressed satisfaction with the Mystery Ranch Hotshot pack, emphasizing its rugged construction and spacious design. They appreciate the pack's ability to accommodate essential tools and personal items, allowing them to stay prepared and organized while on the fire line.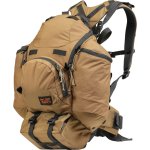 4. Big Earnie
The Mystery Ranch Big Earnie is a high-capacity pack for extended fire operations. Its ample storage space, expandable design, and reliable materials make it a trusted choice for wildland firefighters tackling large-scale incidents.
Reviews from wildland firefighters who have used the Mystery Ranch Big Earnie speak highly of its capacity and organization. The pack's expandable feature allows firefighters to carry extra gear when needed without compromising comfort or mobility.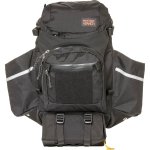 5. FEMP Wildland Pack
The FEMP Wildland Pack, developed in collaboration with the Firefighters Equipment and Materials Program (FEMP), is built to withstand the rigors of wildland firefighting. This pack combines Mystery Ranch's expertise with the input of experienced firefighters, resulting in a rugged, reliable, and firefighter-focused solution.
The FEMP Wildland Pack has received positive feedback from wildland firefighters for its thoughtfully designed features and practicality. Reviews highlight how the pack's layout and durability contribute to seamless firefighting operations in challenging environments.
Why Choose Mystery Ranch
At the core of Mystery Ranch's philosophy is a steadfast commitment to creating durable, long-lasting, and environmentally-friendly products. The brand recognizes the importance of sustainability and responsible manufacturing practices to reduce environmental impact and ensure a healthier planet for future generations.
Mystery Ranch takes pride in crafting products that are built to withstand the toughest conditions and last for many years. This dedication to durability ensures customer satisfaction and promotes sustainability by reducing the need for frequent replacements and, consequently, the production of waste.
Mystery Ranch's commitment to empowering wildland firefighters is evident through the design and performance of their specialized wildland packs. From the quick and agile Shift Pack to the reliable and spacious Big Earnie, each pack addresses specific needs on the fire line, allowing firefighters to perform at their best while ensuring their safety.
The positive reviews from real-life wildland firefighters further demonstrate the brand's effectiveness and reputation as a trusted gear provider in the field. With Mystery Ranch by their side, wildland firefighters can face the hazards of the outdoors confidently and focus on protecting lives and landscapes.