Description
Fire-Dex® TECGEN® PPE Jacket
Commonly called "Firefighter Fatigues", our dual-certified TECGEN® PPE is all you need for 90% of your calls, including extrication, MVAs, rescue, incident command and more – protecting your valuable turnout gear from rips, contamination and UV exposure for a fraction of the price.
Our Jackets & Pants are available in either Tan or Black, and Level 3 garments are also available in Navy.
We offer 3 Levels of TECGEN, each with more upgrades and features than the last. From utility pockets to reinforced cuffs, elbows, & knees, we offer a variety of options and accessories designed for maximum function and ease of movement.
With just 1 layer of soft, flexible TECGEN fabric, this gear is incredibly lightweight and breathable.
Made from patented TECGEN fibers, with a high-density carbon shell yet flexible core, our TECGEN fabric provides unmatched protection from heat & flame, and durability for the toughest of jobs.
Certified to NFPA 1977 and 1951 (Utility).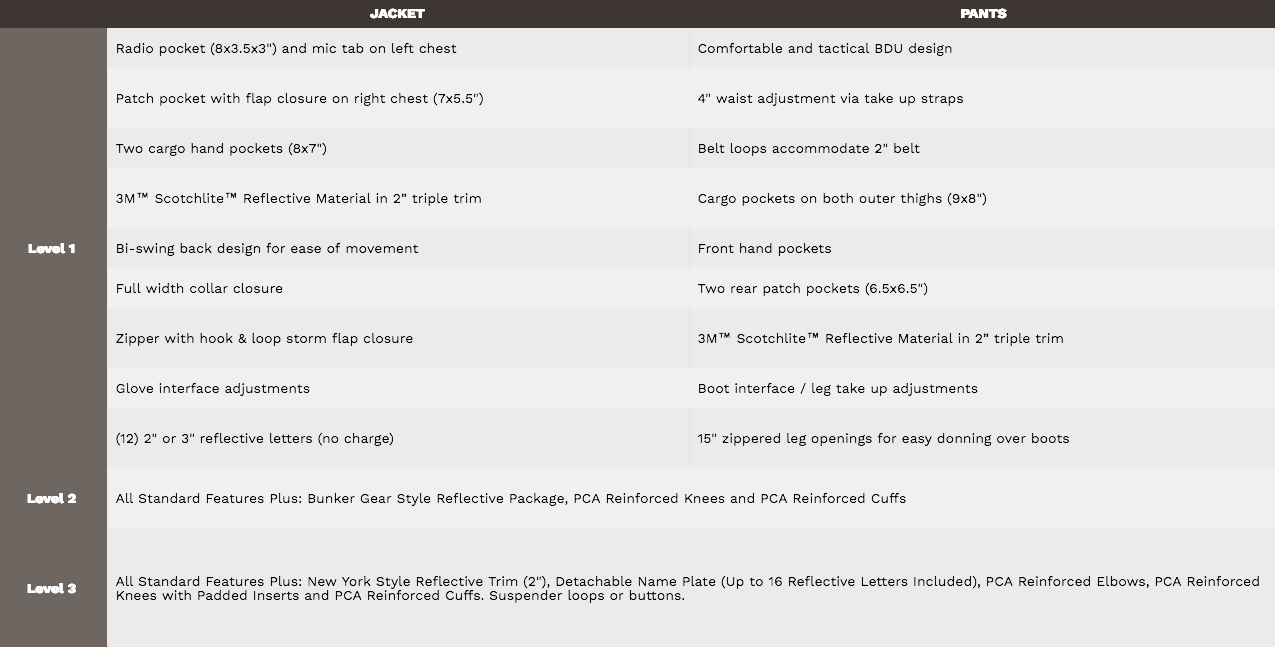 Jacket
Size
Chest
Sleeve*
Regular
Tall
SM
33-36″
33″
34″
MD
37-40″
34″
35″
LG
41-44″
35″
36″
XL
45-48″
36″
37″
2X
49-52″
37″
38″
3X
53-56″
38″
39″
4X
57-60″
38″
39″
*Measured from center back to wrist with elbow bent. Tall sizes are special order.